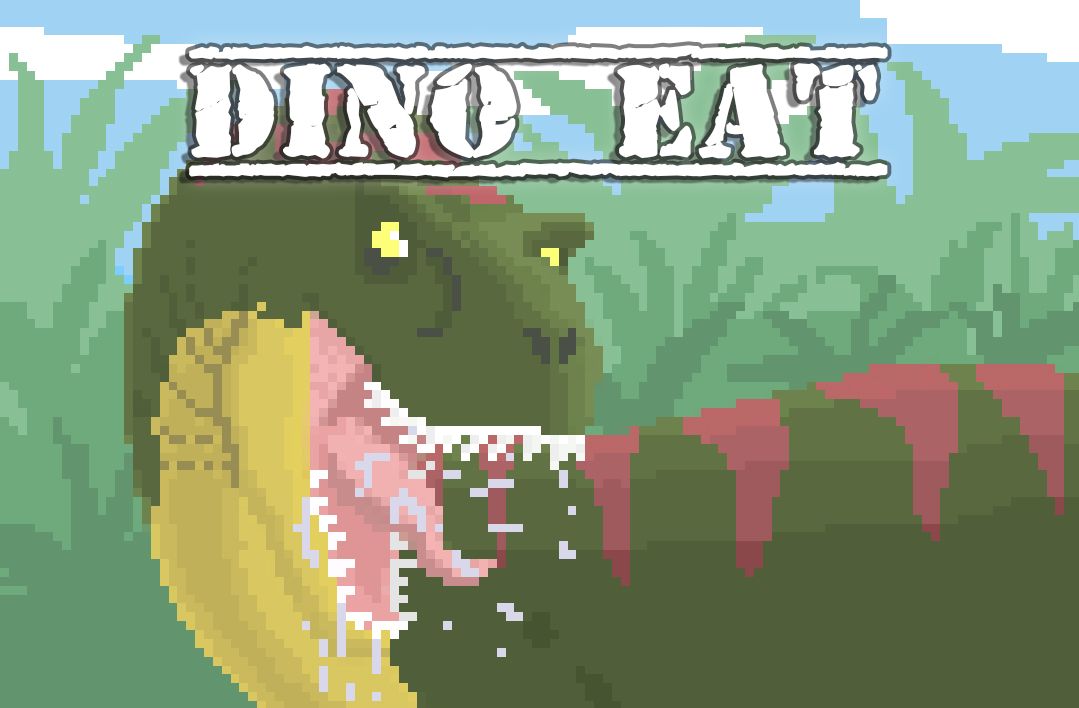 Dino Eat
Dino Eat is a small game I mde for my little son so he can play something with a friend without having to compete or lose.
The game has no objective, as is a prototype, but each dino starts small and grows as he eats.
Note: When the timer reaches zero, it will quit the game.

Features:
Creatures will avoid you, but are attracted to food.
Each dinosaur has an influence radiusand a damage factor based on it's size.
Each dino starts small and grows as he eats.
Each dinosaur has an advantage: T-Rex screams and paralizes targets, Triceratops can attack without stopping and Raptor has increased speed.
You can select which dino to use at the start of the round.
Special Keys:
F1: resets everything to zero (except the time).
PLUS and MINUS: grows/shrinks all dinos.
PAGE BUTTONS: Add/subtracts 60 seconds from time.
F5 or F6: lets player1/2 select a new dino.
F10: switches fullscreen mode.
F12: Disables/enables the timer.
The controls of the game are as follows:

Raptor movement: WASD and IOP for "EAT", "ATTACK", "SCREAM"
Rex movement: ARROWS and NUMPAD_4/5/6 for "EAT", "ATTACK", "SCREAM"
Keep in mind this is a prototype and is tailored after my son's playing habits, so don't expect polish or coherence. If you like the concept, leave a comment and ill probably make it a real game.
Any feedback is welcome.
Download
Click download now to get access to the following files:
dinoeat-v1.6-20190910.jar
25 MB