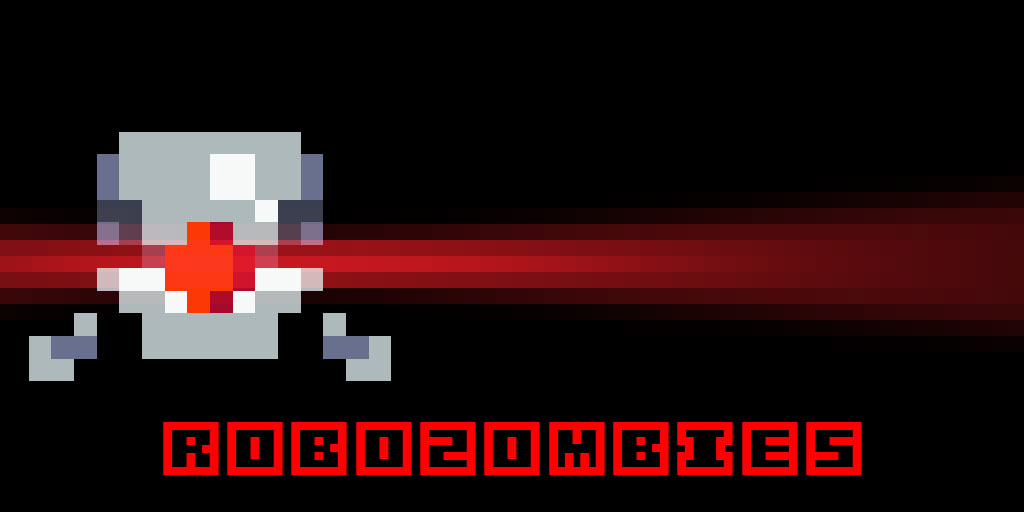 RoboZombies
Win by reaching the end of the screen with the two players alive.
The "robot zombies" will relentlessly spawn and walk toward you. They are lethal if you touch them.

Human: move with A/D and shoot with F
Robot: move with LEFT RIGHT and shoot with NUMPAD_5. use NUMPAD_4 keeping it pressed for a second or two to generate a force field that stops the robots dead in their tracks.
Music and sound by: Matias Carou